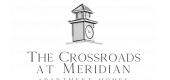 What People Are Saying...
Resident Reviews
|Recommended: YesIt's clean, private, and very convenient for local groceries and downtown activities — It's very peaceful, highly recommend for first time renters
|Recommended: YesOverall it's nice. — Overall the residents are fairly quiet and to themselves It's close to the trail, Fred Meyer and King family fun center. Our current Management is wonderful. This place has been my home for almost 5 years and we love it.
|Recommended: Yes
Very nice simple and quiet and very family friendly — Latasha and Jessica in the office are very quick to respond to questions and always pick up the phone. When looking for an apartment they were so helpful and kind especially through finding a new home during COVID. It is perfect for a small family like mine with a little one the complex is safe for kids to ride there bikes and play in the playground. Parking is never a problem and is quick and easy to and from the freeway.
Thank you we greatly appreciate your feedback.
|Recommended: Yes. — .
|Recommended: NoNoisy, plan on needing white noise to sleep or have a relaxing evening after work. — Constantly hearing neighbors arguments loudly , radio up, dog barking and front door slamming. People come into the complex at all hours with their radio's blaring, bass so loud it vibrates the windows. No point in complaining, not much management can do. Old - outdated appliances, repairs are done on the cheap.
|Recommended: Yes
Great place to live. — Friendly neighbors and staff. Great location with restaurants, stores, park and trail nearby.
Thank you Nathaniel for your kind words.